Profile
I believe in abstraction.
---
Kazem Cheshmi
PhD Candidate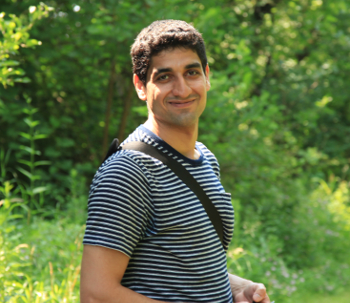 About me
I am a PhD student candidate at ParaMathics lab, Rutgers university University of Toronto, working under supervision of Prof. Maryam Mehri Dehnavi. My research area includes numerical methods, compiler optimization, sparse computations, and parallel programming.
Experiences
"Capable is he who is wise - Happiness from wisdom will arise."
- Ferdowsi
---
Educations
University of Toronto
Sep 2018 - Present
PhD - Computer Science "Compiler optimization techniques for sparse numerical methods"
University of Tehran
Sep 2009 - Sep 2012
Master of Applied Science - Computer Engineering Thesis: "Communication-Aware Task Scheduling in GALS-Based MPSoC"
Ferdowsi University of Mashhad
Sep 2004 - Sep 2008
Bachelor of Eng - Computer Engineering Project: "Designing an Open-Source Firewall"
---
Academic Exprience
Rutgers University
March 2016 - Sept 2018
Visiting Researcher Scholar Research and Teaching Assistant
Concordia University
Jan 2013 - Aug 2016
Research and Teaching Assistant
Rostock University
May 2011 - Dec 2011
Visiting Researcher Scholar
For full list of work experiences and internships, please visit
my Linkedin profile
.
---
Research Interests
Compiler optimization and domain specific languages.

Numerical methods and sparse computations.

Parallel programming and architectures.

Formal verification methods.
---
Recent Publications
"You can do anything you set your mind to."
- Benjamin Franklin
---
For full list of publications, please visiti
my Google scholar profile
.